12 Dripper Extension Kit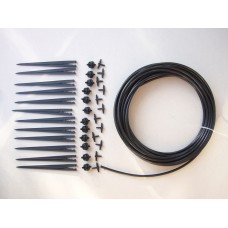 $ 38.95 CAD
Dripper extension kit for use with SOL-K12 and C12 – includes 15m tube, 12 each drippers, stakes, t pieces
20 Dripper Extension kit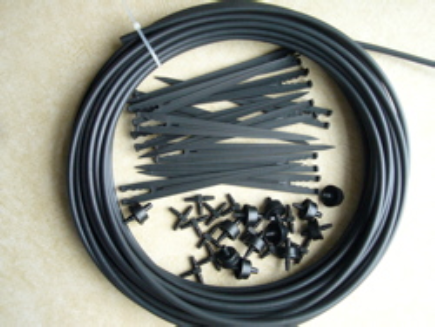 $ 46.95 CAD
20 dripper extension kit for the Tank Series - use this kit connected inline to the backbone pipe to water your plants. This kit comprises the 12 dripper extension kit plus an additional bag of 8 drippers, stakes & T pieces.
Seep Hose Extension Kit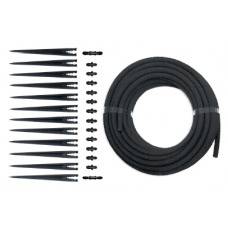 $ 35.95 CAD
Seep hose extension kit (sometimes called soaker hose or leaky hose) – contains 12m seep hose, 12 stoppers, 2 connectors, 12 stakes.
To be used in conjunction with an Irrigatia Solar Automatic Watering System. Up to 1 metre of seep hose can be pushed onto the drippers supplied with the main unit. A stopper should be put in the other end and stakes can be used to hold it in position. This arrangement can be used to spread water over a larger area than the dripper alone
15M Tube Extension - 4mm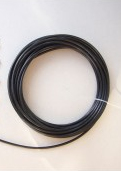 $ 32.95 CAD
Tube extension kit for use with all pumps, includes 15m tube
30M Tube Extension Kit - 4mm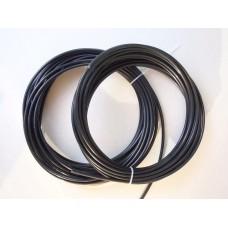 $ 44.95 CAD
4mm tube extension kit for use with all pumps, includes 30m tube
25M - 13mm Tube Extension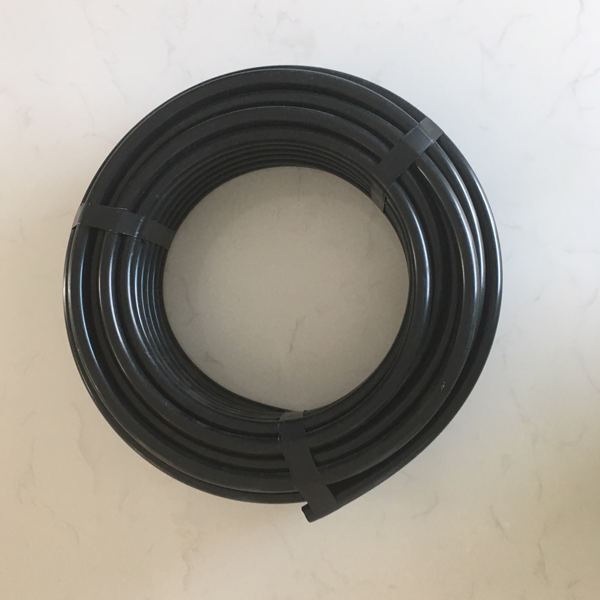 $ 64.95 CAD
13mm tube - 25 metre roll - for use with Tank series - SOL-C60, SOL-C120, SOL-C180
Micro-porous Hose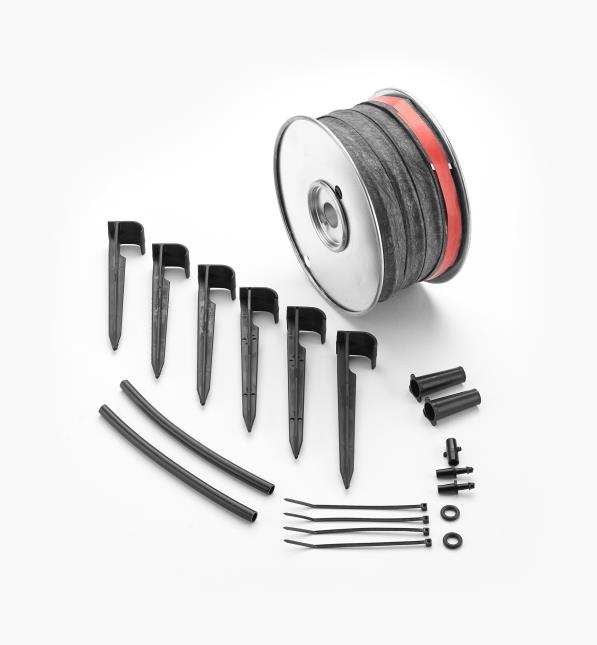 $ 69.95 CAD
Ideal for small to medium gardens. Waters up to 25m of veg patch or flower beds. Durable heavy duty Micro-Porous Hose with Dupont™ Tyvek® internal core and protective jacket.
Includes 25m Micro-Porous Hose, 2 adaptors, 2 Connectors, 2 lengths connector pipe, 2 O rings, 2 cable ties, 6 stakes.
Micro-Porous Hose Connector Kit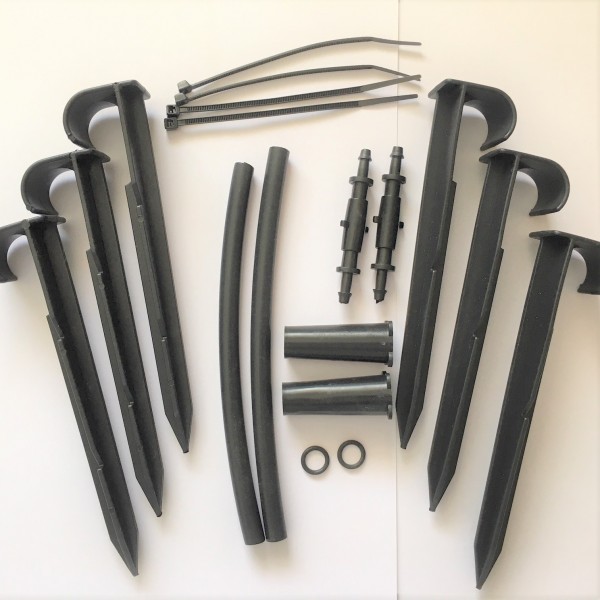 $ 11.95 CAD
Micro-Porous Hose Connector Kit - used to sub-divide into more than 2 lengths.
The kit contains: 2 cones. 2 "O" rings, 2 pieces 6mm tube, 6 stakes, 2 straight through connectors, 4 cable ties.
Reservoir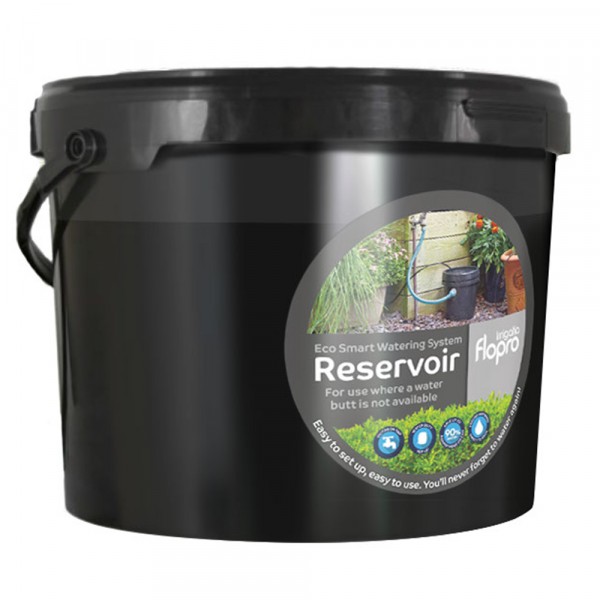 $ 29.95 CAD
Don't have a Rain Barrel - then you need the Irrigatia Reservoir. Simply connect the Irrigatia Reservoir to a tap and insert the inlet tube & filter from the SMART Solar controller (not included) into the Reservoir - it automatically refills from the tap - installs in a few minutes.
The kit comprises the 5 litre capacity container, float valve to control the refill, hose connector and clip.
Moisture Level Sensor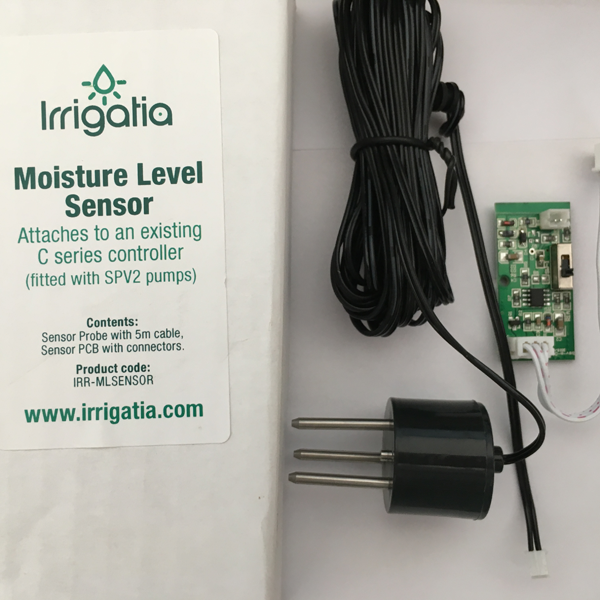 $ 46.95 CAD
Moisture level sensor - for use with C & L Series controllers (2015 onwards) This unit comprises a self install PCB that sits inside the controller case and is attached to the main PCB. The moisture sensor has a 5m cable - the sensor is intended to stop the irrigation if there is already sufficient water in the soil. It can be switched from wet to medium to dry, if required, but it is recommended to start with the wet setting.
It is important to position the sensor correctly as if it is too close to the dripper it will lead to very short pumping times.
Intensive Care Plant Feeder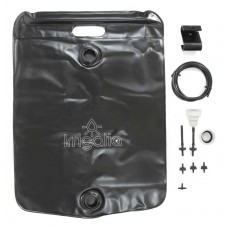 $ 44.95 CAD
Irrigatia introduces a unique plant fertilizer system for the SOL range of Solar Powered Drip Irrigation Systems.
Liquid fertilizer is delivered automatically to your plants providing the water and nutrients they require to be able to thrive.